7 Typically Fried Foods That Taste Just as Good When Baked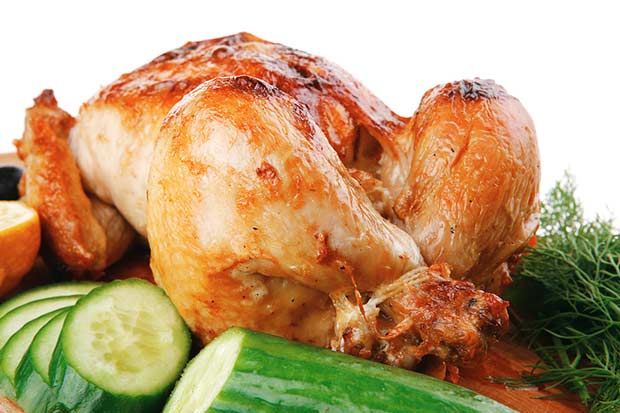 Fried mozzarella sticks, French fries, onion rings and fried chicken are absolutely delicious, but they're about as unhealthy as you can get. It seems like all of the tasty appetizers are fried and loaded with oil and calories. We've done some research and found some healthy substitutions for those fried food favorites.
1. Chicken
Typically a great source of lean protein, chicken can fast become an artery blocker when battered and fried. Try dipping small cuts of chicken breast in an egg mixture then roll the cuts in crushed pretzels. Bake until done and out comes tender chicken in a crunchy coating.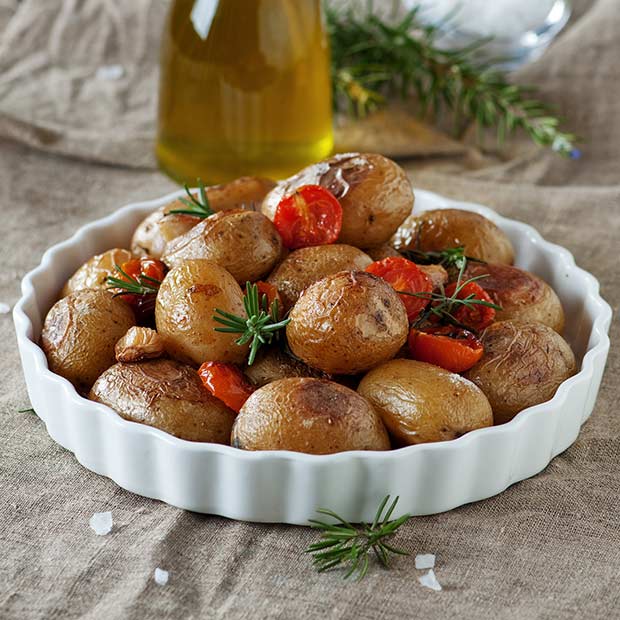 2. Fries
Now here's a food whose sole purpose is to be fried; it's even in the name. Honestly though, baking potatoes is much healthier, and if done right, can actually taste great. Get a fry cutter if you don't like the taste of steak fries, and you can have thin, baked, delicious "fries". Soak the raw fries in cold water for at least half an hour before baking for a tender inside and crispy outside.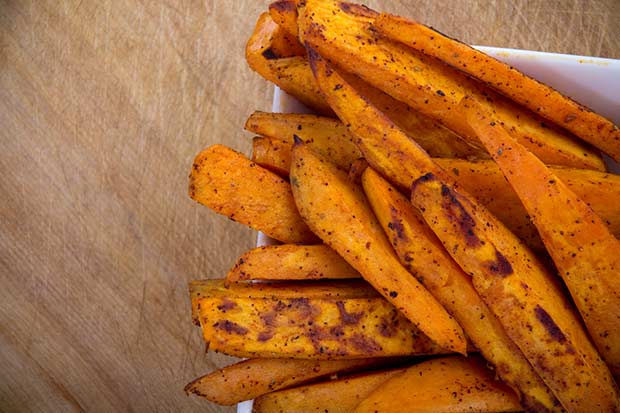 3. Sweet Potato Fries
If you get tired of the same old potato fries, try sweet potato fries. Prepare them the same way as regular fries. When they come out of the oven, you can either eat them as a side or you can dip them in a cinnamon and sugar mixture for a sweet treat.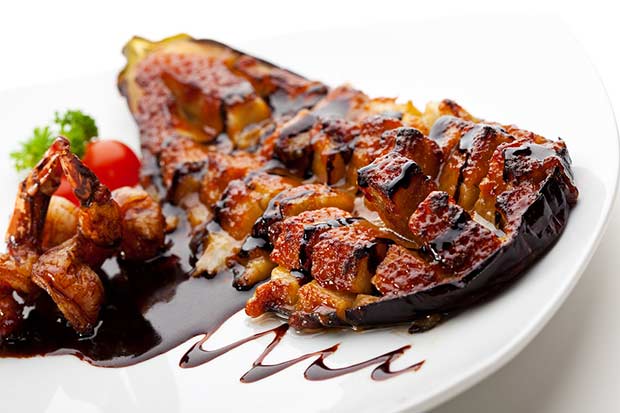 4. Eggplant
Because eggplant contains so many nutrients, it seems funny to douse it in eggs, butter and breadcrumbs and soak it in hot oil. Let's just say, it's not quite healthy. Simply cut your eggplant and coat in an egg white mixture followed by panko crumbs, and bake. Panko crumbs tend to stay crispier longer than standard bread crumbs.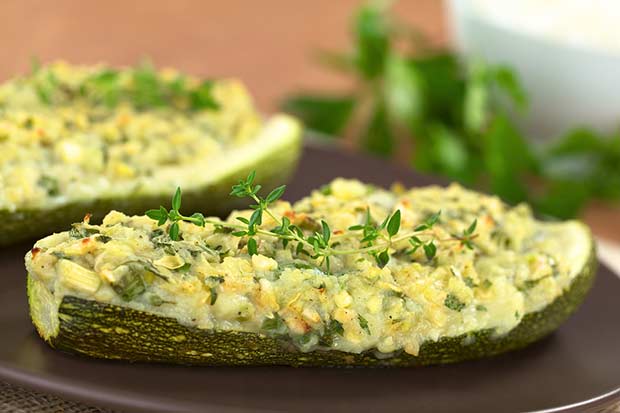 5. Zucchini
Some people like eggplant, and others prefer zucchini. If you need more green in your diet, use zucchini for fries instead of potatoes. Prepare them the same way you would the eggplant listed above.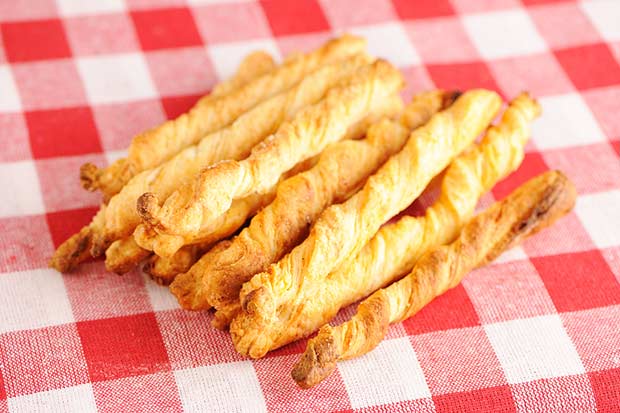 6. Cheese Sticks
Yes, the gooey mess of fried cheese can taste just as good if it's baked instead of fried. Cut mozzarella string cheese into halves and dip in an egg mixture, followed by trusty panko crumbs. For a crispier coating, brown crumbs in a skillet prior to coating. Bake for 5-6 minutes and you've got yourself guilt-free cheese sticks.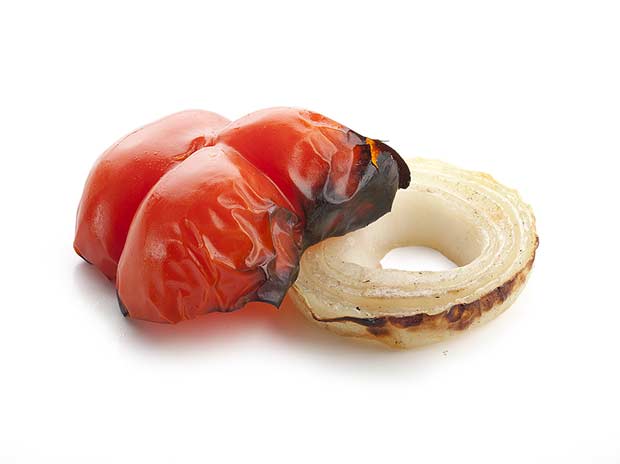 7. Onion Rings
Not everyone is a fan of onion rings, but they are a popular appetizer and side dish, so they are included on the list. It takes some effort to make baked onion rings that are tender on the inside and crispy on the outside. Soak the cut onions in low-fat buttermilk (the longer the better, even overnight) for an optimal turn out. Then dip the onions in a beaten egg mixture, followed by panko crumbs. Bake for twelve to thirteen minutes and you will have the healthy version of onion rings.
Continue Reading
From Around The Web
Popular on Diet.st