Enjoy This Raw Kelp Noodle Pesto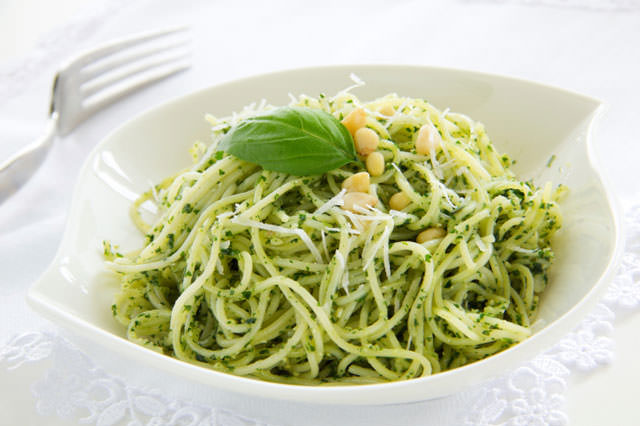 No time? No problem. One of the beautiful things about raw food cuisine is that meal preparation can be super quick. Make extra and let the pesto marinate on the noodles in the fridge overnight. The next day they will be even more mouth-watering!
Bon Appetite!
Ingredients
1 pouch kelp noodles
4 oz fresh basil
1 lemon
2 garlic cloves
2 tbsp brazil nut butter
2 tbsp nutritional yeast
1 tsp himalayan pink salt
1/4 cup water
Corn and mint leaf for garnish (optional)
Preparation
Add garlic, water, lemon juice to bottom of blender. Pile in basil, salt, Brazil nut butter and nutritional yeast, blend until creamy with basil flecks still visible.
Pour over rinsed kelp noodles and mix.
Serve garnished with corn and mint leaf.
From Around The Web
Popular on Diet.st