A Great Fun Way To Prepare Low-Fat Chicken Breast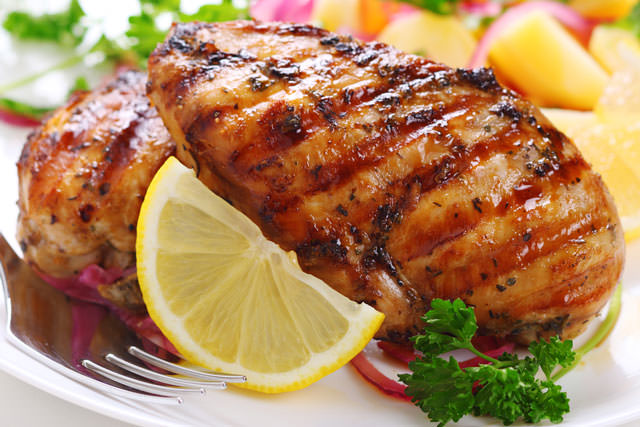 You fancy some grilled chicken breasts but don't have much time? Try this light recipe – it's sure to save a couple of minutes and spare you the additional calories.
Bon Appétit!
Ingredients
4 skinless and boneless chicken breast halves
1 green bell pepper
1 red bell pepper
1 zucchini
1 cup fat free Italian dressing
Preparation
Wash the chicken breasts and then place them in a large sealable bag. Add the dressing and close – let it marinate for 10 minutes.
Cut the peppers into chunks, don't worry if they're too large, and cut the zucchini into big slices. Put the vegetables into another sealable bag and coat with leftover dressing.
Grill everything together over medium heat.
From Around The Web
Popular on Diet.st