Ants On A Log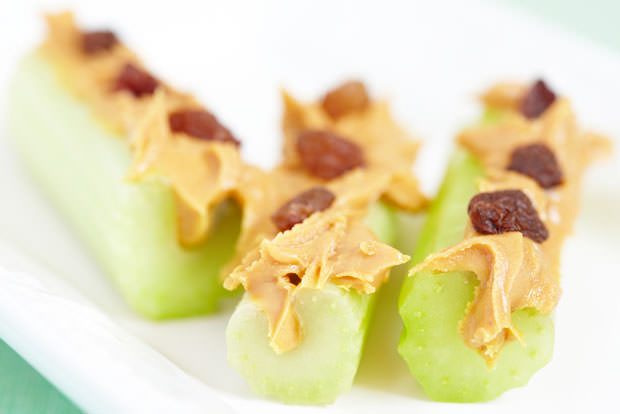 In case you were looking to make your peanut butter-based snacks at least a bit healthier, then this Ants on a Log recipe is just what you need. The kids enjoy making them and what they love even more is eating them. If you really want to make it healthy, then you should check out low-fat peanut butter options. Alternatively, you can use almond butter, which is always a healthier option.
Ingredients:
5 stalks celery
1/2 cup peanut butter
1/4 cup raisins
Preparation:
Cut the celery stalks in half, length-wise.
Spread peanut butter on the stalks.
Sprinkle raisings over the butter-covered stalks so that they resemble ants.
Bon Appetite!
From Around The Web
Popular on Diet.st