Asian Style Quinoa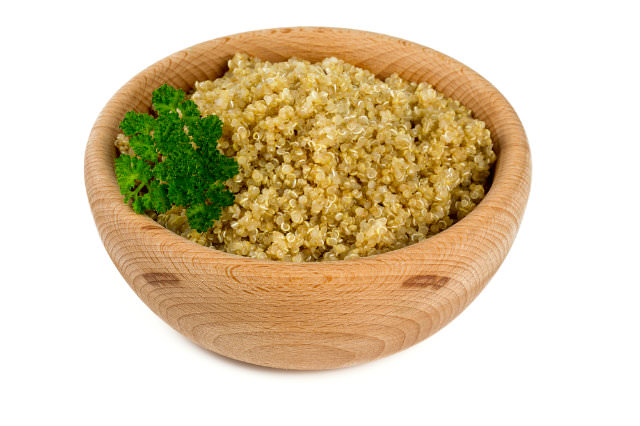 For today's recipe, we have quinoa, which is not only nutritious and protein-rich, but also prepared in an exotic way. This healthy side dish goes great with some seafood or chicken.
Bon Appétit!
Ingredients:
1 tbsp. olive oil, extra-virgin
1 cup quinoa
2 cups chicken broth
2 tbsp. soy sauce
1 tbsp. fresh ginger root
1 clove garlic
2 green onions
Preparation:
Peel and mince the ginger root, mince the garlic clove and chop the onions.
Heat the olive oil in a large saucepan over medium heat. Stir in the quinoa and fry for 2-3 minutes, then add the chicken broth, soy sauce, ginger, and garlic. Increase the heat on the stove and bring to a boil, then cover the saucepan and reduce the heat to low.
Simmer on the stove 25 to 30 minutes, until all the liquid has been absorbed. Top with chopped green onions before serving.
From Around The Web
Popular on Diet.st