Basic Vegan Coleslaw Recipe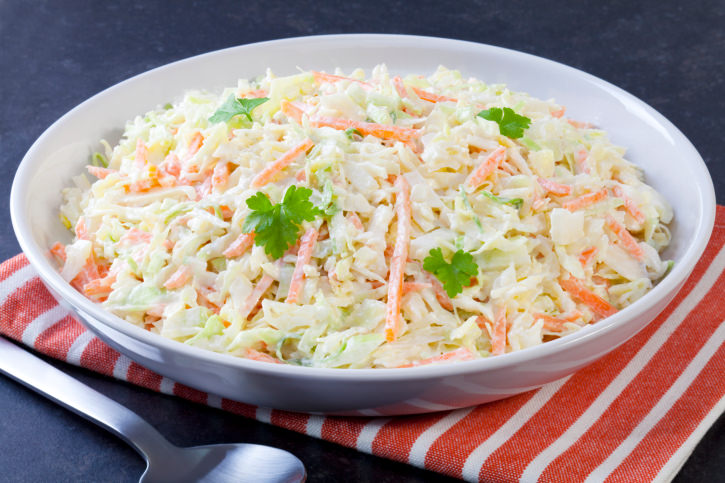 Coleslaw can be served as a side dish, as well as with veggie burgers or any other king of hot main course. It can be used in sandwitches or as a hot dog topping.
The basis of any coleslaw is the sredded green cabbage, so it can be easily adapted to suit all vegetaian and vegan diets. Just use vegan mayonnaise and you're all set!
Ingredients
1 head of green cabbage, shredded
1 1/2 cups carrots, grated
4 scallions, sliced
1/3 cup vegan egg-free mayonnaise
1/4 cup sugar, agave or other sweetener
1/4 cup apple cider vinegar
salt and pepper to taste
Directions
Whisk the mayonnaise, vinegar, sugar, salt and pepper until smooth
Add cabbage, carrots and scallions, toss to coat
Refrigerate for at least 2 hours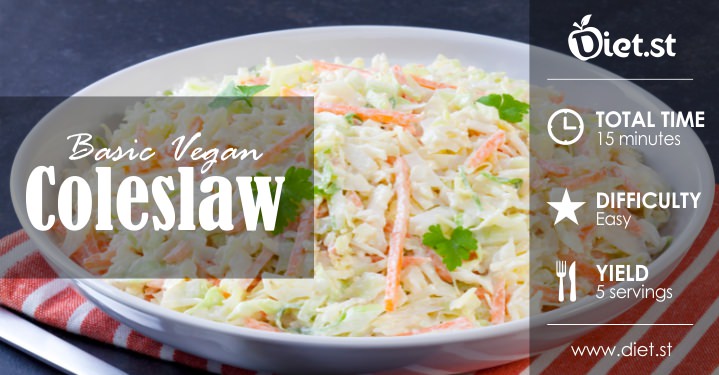 From Around The Web
Popular on Diet.st