Bean And Kale Soup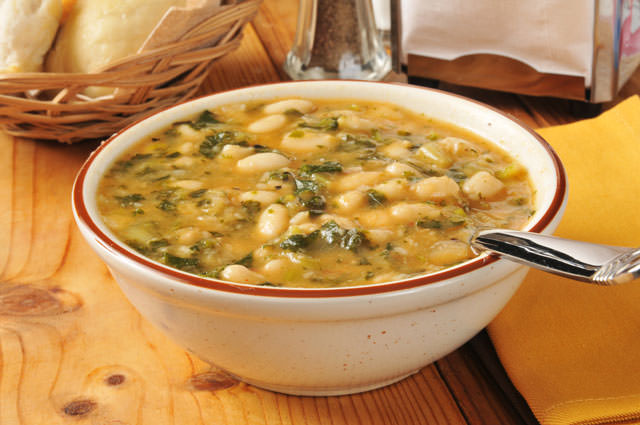 There is nothing like coming home to a hearty but healthy soup and that is what we're about today with this bean kale soup. It is packed with all kinds of goodness that won't make you fat.
Ingredients:
1 tablespoon olive oil
8 large garlic cloves, minced
1 medium yellow onion, chopped
4 cups raw kale, chopped
4 cups low-sodium vegetable or chicken broth
2 (15 ounce) cans white beans, undrained
4 chopped plum tomatoes
2 teaspoons dried Italian herb seasoning
Salt and pepper
1 cup chopped parsley
Preparation:
Heat up the olive oil in a large pot. Add onion and garlic and sauté until they are soft. Add kale and saute it all some more until the kale has wilted.
Add 2 cups of beans and 3 cups broth, tomato, herbs and salt and pepper. Simmer for about 5 minutes.
Mix the remaining broth and beans in a blender until they're smoth.
Add the mixture to the soup and simmer for 15 minutes or until the soup thickens. Serve in bowls and sprinkle with parsley.
Bon Appetite!
From Around The Web
Popular on Diet.st