Best Meal Delivery Services For Losing & Maintaining Weight
Having a personal chef is definitely not something everyone can afford. On the other hand, dieting would be much easier if someone else prepared your meals, controlled your portions, counted your calories, and made sure everything you eat is both satisfying and light enough to help you lose those extra pounds. Fortunately, there is a good solution to this conundrum and it comes in the form of meal delivery services that combine affordability and convenience, allowing you to lose and maintain weight by eating healthily.
Over the past months, we have done a lot of testing and researching and we believe that we have finally found 3 meal delivery services that can actually help you achieve your health and weight goals by applying science-based methods of weight loss and control. Thus, we are proud to introduce you to our top selection of meal deliveries for losing and maintaining weight.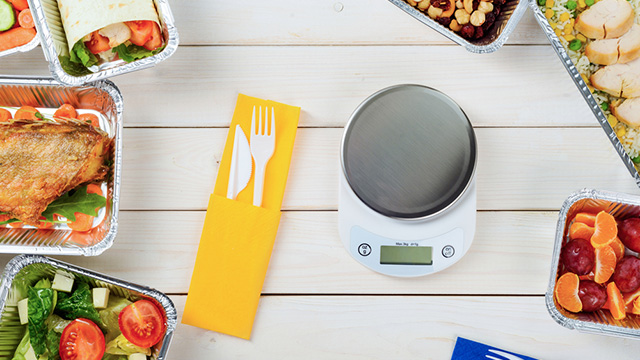 Diet-To-Go
Your journey with Diet-To-Go starts with a free diet analysis. Based on your Body Mass Index, this service recommends a meal plan that would work best for you and allow you to get the desired results in the shortest possible time frame. It offers 4 excellent meal plans, all of which are fully customizable. You can choose your own meals from its rich menu and avoid ingredients you do not want to see on your plate. You can decide whether you want to receive meals for omnivores, diabetics or vegetarians or meals without seafood. You can choose whether you want to get 2 or 3 meals per day and whether you want to enjoy Diet-To-Go meals 5 or 7 days per week. Everything is completely up to you and you never have to settle for meals that do not suit your taste perfectly. All meals are carefully crafted and actually delicious, so you get to enjoy good food while getting slimmer, healthier, and happier.
Price: Starting at $121.99 per weekly delivery.
BistroMD
With BistroMD, you have a team of registered dietitians and professional chefs working for you. Based on your gender, Body Mass Index, desired goal timeframe, and dietary needs, these dedicated and highly professional experts help you choose the perfect meal plan. Further, you get to choose your own meals, decide how many meals per day you want to receive and whether you want to get meals for 5 or 7 days per week. The menu is so rich that you are sure to find something you like, as you can choose from around 200 breakfasts, lunches, dinners, and snacks. The average daily calorie intake is 1,200 calories for ladies and 1,400 calories for men. You get to eat 5 or 6 times per day, so you are never hungry and the meals are tasty and perfectly cooked. If you are looking for a personalized dieting experience, BistroMD is an excellent choice.
Price: Starting at $9 per meal.
Healthy Chef Creations
Healthy Chef Creations bases its weight loss plan on the Mediterranean diet, whose incredible health benefits have long been known. The plan focuses on organic meals, portion control, and balanced eating, with plenty of nutrients and flavor in every meal and without any empty calories that just add inches to your waistline. You get to decide whether you want to receive meals for 5, 6 or 7 days per week and enjoy a variety of delicious breakfasts, lunches, dinners, sides, desserts, snacks, and unique Spa-Energy drinks that boost your immunity and metabolism. All meals are made to order, always fresh, and prepared in accordance with your individual preferences. If you decide that you need more meals, you can always pick up a couple of delicious items from the a la carte menu. The meals are suitable for a variety of special dietary needs and you even get to choose your desired daily calorie intake. Simple, delicious, and effective.
Price: Around $12 per meal.
Dieting is never easy, but it does not have to be that hard either. If you have to give up on all those delicious guilty pleasures, you do not have to give up on your free time as well. There are people who are happy to do all the work for you at more than reasonable prices, taking the undesired stress out of weight loss and maintenance and letting you worry less while enjoying life more.
From Around The Web
Popular on Diet.st