Black Bean And Quinoa Salad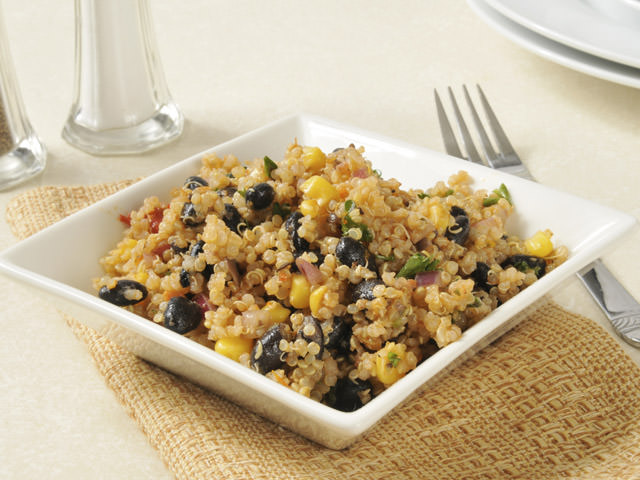 Everything in this salad is good for you! It's very high in protein, as both quinoa and black beans are high in protein and are often used as a non-meat protein source in vegan diets.
Ingredients:
15 ounces (425g) canned black beans
1 cup quinoa
2 tbsp fresh lime juice
1/4 cup extra-virgin olive oil
1/4 tsp cayenne pepper (optional)
1 tsp ground cumin
1 tsp salt
1 cup scallions, finely chopped
1 yellow bell pepper, finely diced
1/4 cup chopped cilantro
Directions:
Rinse and drain the quinoa.
Add the quinoa to a pot and add 2 cups of water or vegetable stock.
Bring the pot to a boil and reduce heat to low. Let it simmer for about 15 minutes or until all of the liquid is absorbed.
Fluff the quinoa with a fork and let it cool.
Rinse and dry the black beans.
Whisk together the olive oil, lime juice, cumin, cayenne and salt in a bowl.
Add the cooked quinoa, beans and vegetables to the bowl and gently fold it all together.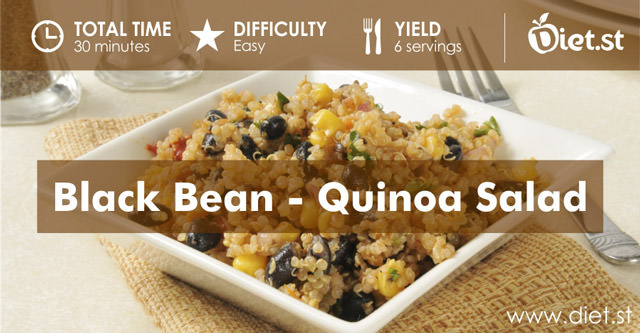 From Around The Web
Popular on Diet.st