Black Bean And Salsa Soup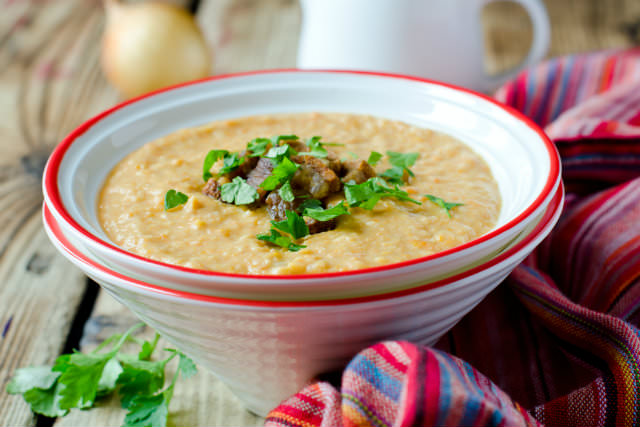 This combination of soup and salsa is not only healthy and nutritious but also really easy to make. The recipe goes nicely with some Nacho chips and sour cream.
Bon Appétit!
Ingredients:
2 cans black beans
1 ½ cup of vegetable broth
1 cup salsa, extra chunky
1 tbsp. ground cumin
4 tbsp. sour cream
2 tbsp. green onion
Preparation:
Drain and rinse the black beans.
Thinly slice the green onions.
Put the beans, broth, salsa and cumin in a blender. Blend until smooth.
Heat the blended mixture in a saucepan over medium heat.
Divide the soup into 4 bowls and top each bowl with 1 tbsp. sour cream and ½ tbsp. green onion.
From Around The Web
Popular on Diet.st