Broccoli Cheddar Soup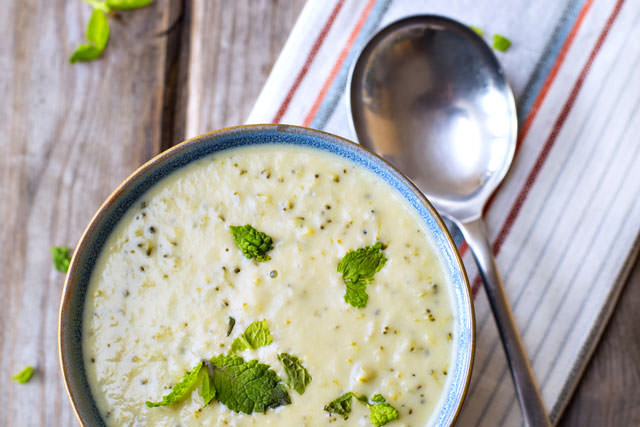 There are hundreds of delicious soups, but few taste better than the famous broccoli cheddar soup. Perfect for all you vitamin-lovers out there, the soup can be served with topped cheese as well.
Bon Appétit!
Ingredients
1 tablespoon butter
1 ½ cups chopped broccoli
½ chopped onion
1 cup matchstick-cut carrots
¼ cup melted butter
1 stalk celery
¼ cup flour
2 cups milk
2 cups chicken stock
2 ½ cups shredded Cheddar cheese
Salt and pepper to taste
Preparation
Melt one tablespoon butter in a skillet over medium-high heat. Saute the onion in hot butter for around 5 minutes, then set aside.
Whisk ¼ cup melted butter and flour together in a saucepan over medium-low heat and cook until the flour loses its granular texture. You can add two tablespoons of milk to prevent the flour from burning.
Gradually pour milk into the flour mixture while whisking constantly. Stir chicken stock into the milk mixture. Bring to a simmer and cook for about 20 minutes.
Add broccoli, carrots, sautéed onion, and celery. Simmer until the vegetables are tender, which should take around 20 minutes.
Spray the Cheddar cheese on top and serve while hot.
From Around The Web
Popular on Diet.st