Broccoli Salad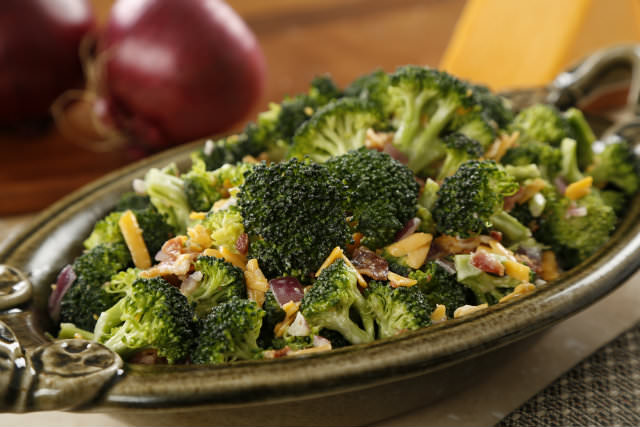 Broccoli is one of the healthiest and tastiest veggies you can eat, so now's the perfect time to make this delicious salad. Your kids will love it, too.
Bon Appétit!
Ingredients:
8 slices bacon
1 pound broccoli
½ red onion
1 cup shredded mozzarella cheese
½ cup light mayonnaise
¼ cup white sugar
1 tbsp. white wine vinegar
Preparation:
Cut the broccoli into florets and chop the red onion.
Place bacon in large skillet and cook over medium-high heat for 10 minutes. Drain the slices and let them cool before crumbling them.
Place bacon, broccoli, onion, and mozzarella cheese in a bowl.
Whisk mayonnaise, sugar, and vinegar in another bowl until the mixture is smooth. Pour over broccoli mixture.
From Around The Web
Popular on Diet.st