Broiled Asparagus With Tarragon Lemon Dressing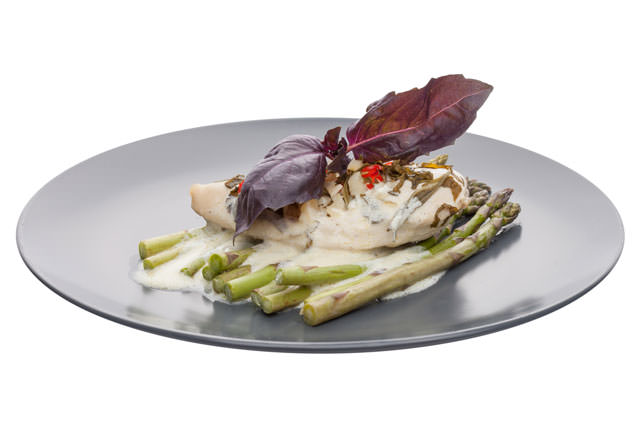 Asparagus is one of those foods that are truly versatile and the recipe of the day is a rather French take on the fan favorite. It brings together asparagus, tarragon, Dijon and lemon in a very naughty but healthy combination that will make everyone remember that time you cooked it for them. On top of it all, it is easy to make.
Ingredients:
1 bunch asparagus spears
4 teaspoons olive oil
salt and pepper to taste
1 tablespoon fresh lemon juice
1 shallot, minced
1 teaspoon dried tarragon
1/4 teaspoon Dijon mustard
1 teaspoon olive oil
Preparation:
Preheat the oven and make sure the oven rack is at six inches from the heat source.
Sprinkle the asparagus with olive oil, salt and pepper. Place the asparagus on a baking sheet and broil in the oven until it is tender and starting to get brown. It will take about 8 to 10 minutes. Make sure to turn the asparagus halfway through.
For the dressing, whisk together lemon juice, tarragon, shallot, olive oil and mustard in a bowl. Season with salt and paper.
Place the asparagus onto a serving plate and douse with dressing.
Bon Appetite!
From Around The Web
Popular on Diet.st