Cauliflower And Broccoli Gratin
This is a great dish worthy of a special occasion that can be served as a side dish or as a traditional casserole. Broccoli is known to keep you young, and when prepared like this, it's healthy, creamy and crowd-pleasing.
Bon Appetite!
Ingredients
50g butter
2 tablespoons plain flour
500ml (2 cups) milk
70g (1 cup) grated parmesan
Salt & freshly ground black pepper
1kg cauliflower, cut into florets
850g broccoli, cut into florets
Preparation
Heat the butter in a saucepan over medium heat until foaming. Add the flour and cook, stirring, for 2 minutes until the mixture bubbles.
Remove from heat and add milk, stirring constantly until smooth. Return to medium heat and cook, stirring for 5 minutes until sauce boils. Remove from heat. Stir in one-third of the parmesan. Season with salt and pepper. Place non-stick baking paper on the surface of the sauce and set aside.
Cook the cauliflower and broccoli in a saucepan of salted boiling water for 7 minutes until tender. Drain. Place in a large, shallow dish.
Preheat grill. Pour sauce over vegetables and sprinkle with remaining cheese. Cook under grill, about 10cm from heat source, for 5 minutes until brown. Serve while hot.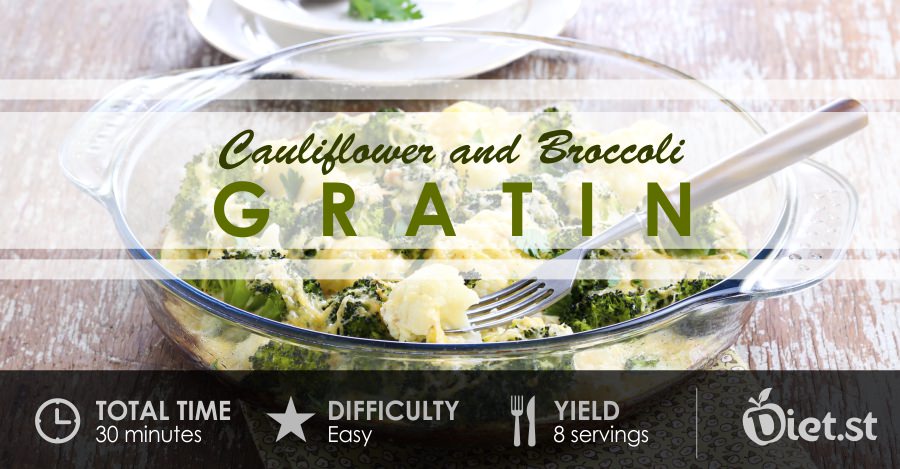 From Around The Web
Popular on Diet.st