Chicken Fried Rice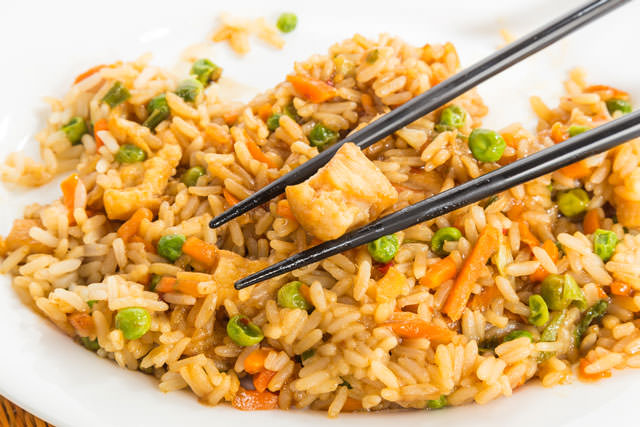 Asian cuisine has taught us that rice can be a phenomenal addition to a number of dishes and that it can easily replace potatoes and similar foods that we eat with meat. This is a fantastic recipe that combines chicken and rice in the most delicious way imaginable.
Bon Appétit!
Ingredients
1 egg
1 onion
1 tablespoon butter
1 cup cooked, chopped chicken meat
1 tablespoon vegetable oil
1 tablespoon water
2 cups cooked white rice
2 tablespoons soy sauce
1 teaspoon ground black pepper
Preparation
Beat the egg with water in a small bowl. Melt the butter in a large skillet over medium heat. Add the egg and leave it flat for about 2 minutes, then remove from skillet and cut into shreds.
Heat the oil in the same skillet, then add the onion and saute until soft. After this is done, add the rice, soy sauce, pepper, and chicken. Stir fry together for about 5 minutes, then stir in egg. Make sure to serve hot.
From Around The Web
Popular on Diet.st