Delicious Garlic Bread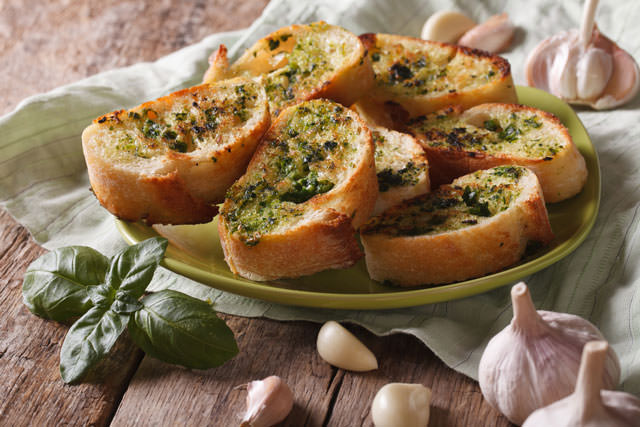 This is a quick and scrumptious recipe for delicious garlic bread that will perfectly complement any Italian meal. If you want, you can add some melted mozzarella to the mix!
Bon Appétit!
Ingredients
1 loaf Italian bread
5 tablespoons butter
1 teaspoon oregano
Salt and pepper
2 teaspoons extra virgin olive oil
1 cup shredded mozzarella cheese (optional)
3 cloves garlic
Preparation
Preheat your broiler, then cut the bread into 2-inch thick slices.
Mix the butter, olive oil, oregano, garlic, salt, and pepper together in a small bowl. Spread the mixture evenly on the bread slices.
On a medium baking sheet, arrange the slices evenly and let them broil 5 minutes. Make sure to check frequently so that they don't burn.
Remove the broiler, then top your bread with cheese and return it in for an additional 3 minutes until the cheese is slightly brown and melted. Serve at once.
From Around The Web
Popular on Diet.st