Delicious Vegetable Stock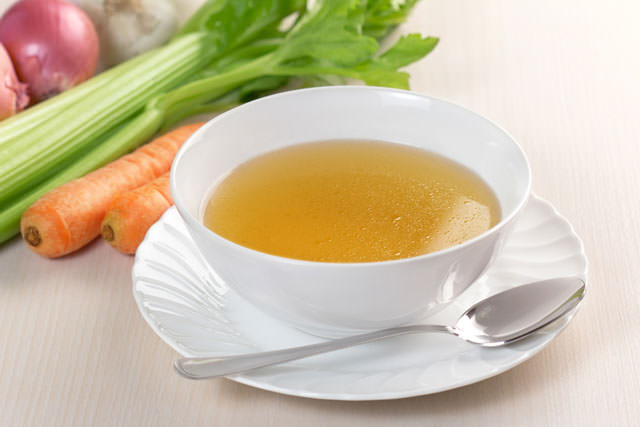 Total Time
1 hour 50 minutes
Time to take in some of those healthy veggies. Try this easy-to-make nutritious stock for all those essential vitamins your body needs!
Ingredients
2 onions, cut into chunks
1 cup of fresh mushrooms
1 cup of potato peelings
Salt to taste
1 cup of butternut squash peelings and pulp
1 quart of water
1 tablespoon of olive oil
1 cup of chopped carrots
Preparation
Pour the olive oil in a large pot and heat it over medium-low heat. Place the onions in the pot and cook for 20 minutes, stirring occasionally until the onions are golden brown.
Mix the celery root, carrots, mushrooms, potato peels and squash into a pot and season with salt. Cook for 45 minutes.
Pour water into the pot and bring it to a boil. Bring the heat down to low and let it simmer for 30 minutes. Stir occasionally. Just strain out the solids and that's it!
From Around The Web
Popular on Diet.st