Diabetes-Friendly Chicken In Sour Cream Sauce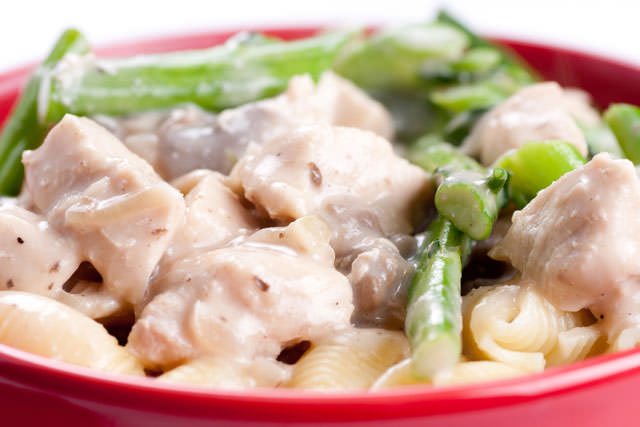 Apart from being easy to make, this meal is very light and incredibly tasty. Also, it is super healthy and can be prepared and enjoyed any time of the year!
Bon Appetite!
Ingredients
1 onion
1 chicken breast
1 tbsp. mustard
250 ml sour cream
Nutmeg, salt and pepper to taste
Preparation
Chop the onion and let it simmer in a hot pan until it becomes transparent.
Cut up the chicken breast into small cubes and add to the onions. Stir until meat turns white.
Add 1 tbsp. mustard and stir; let it sit for a while.
Add the same amount of sour cream and water to your dish. You can use the same cup to make sure the amounts are equal.
Add nutmeg, salt and pepper to taste.
From Around The Web
Popular on Diet.st