Diabetes-Friendly Italian Sausage And Zucchini Quiche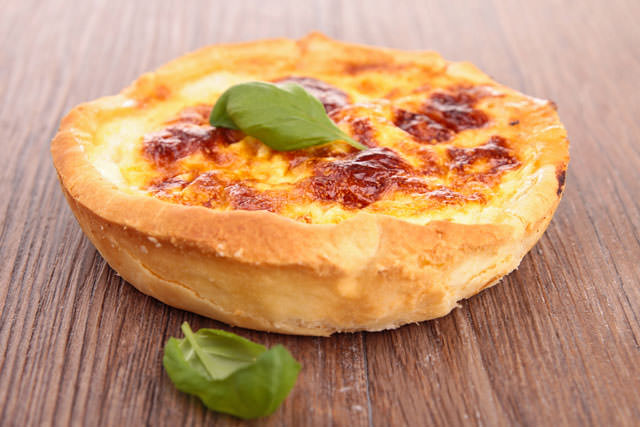 You'd never guess that this gorgeous cheesy quiche has only 6 grams of carbs per serving. Turkey sausage, zucchini, and mozzarella cheese bring an original Italian flavor to this all-in-one dish.
Bon Appetite!
Ingredients
4 ounces uncooked turkey Italian sausage links
1 cup shredded zucchini
1/2 cup chopped red sweet pepper
1/4 cup finely shredded Parmesan cheese
1 1/2 cups refrigerated or frozen egg product, thawed, or 6 eggs, lightly beaten
1/4 cup fat-free milk
1/8 teaspoon black pepper
1/3 cup shredded part-skim or reduced-fat mozzarella cheese
Preparation
Preheat oven to 325 degrees F. Coat four 8-ounce shallow quiche dishes or one 9-inch pie plate with cooking spray. Set aside.
In a medium skillet cook turkey sausage, zucchini, and sweet pepper until turkey is cooked through and sweet pepper is just tender.
In a medium bowl combine cooked turkey mixture and Parmesan cheese. Divide mixture among the prepared dishes or spoon into the pie plate. In a medium bowl whisk together egg, milk, and black pepper. Divide egg mixture among the ramekins or pour into the pie plate. Sprinkle with mozzarella cheese.
Bake individual servings about 25 minutes or pie plate about 35 minutes or until a knife inserted in center comes out clean. Cool on a wire rack 10 minutes before serving.
From Around The Web
Popular on Diet.st