Diabetes-Friendly Scalloped Potatoes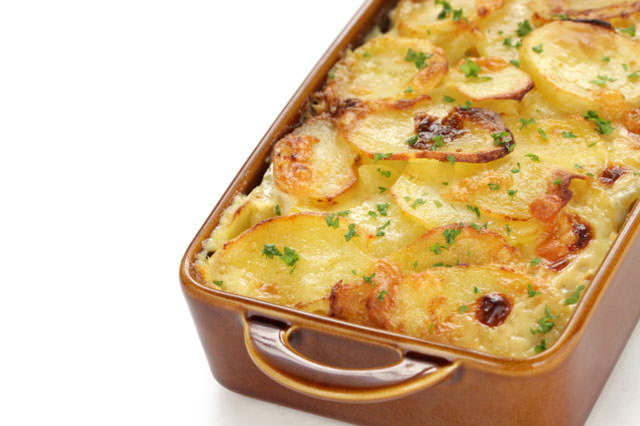 Healthy cooking and snacking means having the right foods on hand. Whether you're preparing the evening's dinner, fixing a brown-bag lunch, or grabbing breakfast, you can stick with your diabetes meal plan if the right foods are in the pantry or fridge. This is a great recipe. It's low-fat, low-cal and completely guilt-free.
Bon Appetite!
Ingredients
3 Tbsp whole wheat flour
2 Tbsp white chia seeds
¼ tsp ground nutmeg
6 medium potatoes, scrubbed and cut into ½" slices
6 scallions, chopped
1 cup shredded 4-cheese Italian blend, divided
1 cup 1% milk
Preparation
Preheat the oven to 400°F. Coat an 11″ × 7″ baking dish with cooking spray. In a bowl, stir together the flour, chia seeds, and nutmeg.
Arrange one-third of the potatoes in the dish. Sprinkle with one-third of the flour mixture, one-third of the scallions, and one-third of the cheese. Repeat twice. Pour the milk over the top. Cover and bake for 25 minutes.
Uncover and bake for 20 minutes, or until the potatoes are tender and browned.
From Around The Web
Popular on Diet.st