Diet-Friendly Vanilla Biscuits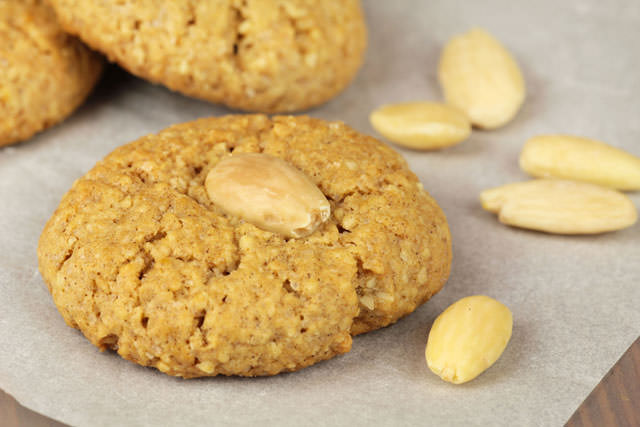 For all of you vanilla lovers, this is a real treat. They are crunchy, sweet and very easy to make. Also, they will make sure you don't disrespect your diet, as they are diet-friendly.
Bon Appetite!
Ingredients
1 1⁄2cups self-raising flour
1⁄2cup custard powder
1⁄2cup caster sugar
120g low-fat butter, chopped
1⁄4cup skim milk
1teaspoon vanilla essence
30g slivered almonds
Preparation
Preheat oven to 180 deg C (356 deg F). Line 2 trays with baking paper.
In a medium bowl, sift together the flour and custard powder. Stir in the sugar.
Rub the butter into the dry ingredients until the mixture looks like soft breadcrumbs.
Combine the milk and vanilla essence then stir into the mix. It should form a firm dough.
Drop 2 teaspoons of dough in heaps onto the prepared trays. They will spread so allow space between biscuit. Lightly flatten with a fork then sprinkle with almonds. Press lightly to adhere.
Bake for 10-15 minutes or until golden on the bottom.
From Around The Web
Popular on Diet.st