Diet Herb-Infused Broccoli Omelet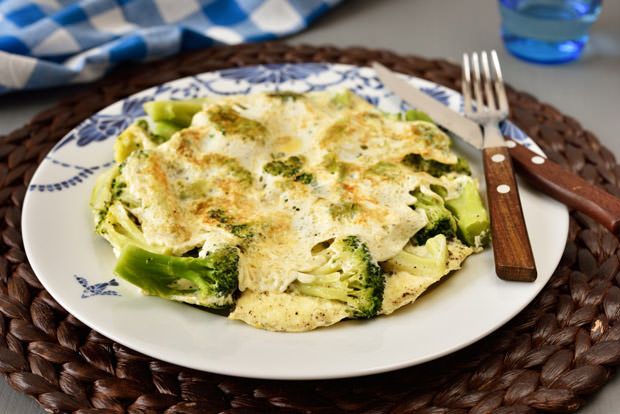 Start off your day in a wonderful and healthy way with this classic egg recipe. For a crisper broccoli texture, use fresh florets and try steaming them before using.
Bon Appetite!
Ingredients:
4 eggs
1/2 tsp salt
1/4 tsp dried marjoram
1/8 tsp pepper
1 Tbsp olive oil
1 cup chopped, cooked broccoli
1 Tbsp chopped fresh parsley
Preparation:
In a medium bowl, beat eggs with salt, marjoram, and pepper.
Heat oil in a large skillet on medium. Add eggs and broccoli. Cook until nearly set, lifting up cooked edges to let uncooked egg flow underneath.
Flip omelet; cook until golden brown. Halve and divide between 2 plates. Sprinkle with parsley.
From Around The Web
Popular on Diet.st