Dijon Honey Brussels Sprouts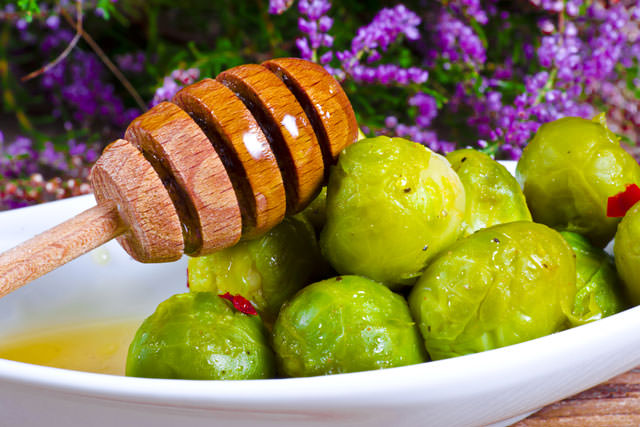 For many people, Brussels sprouts are a necessary evil, something they know they should eat but that they rarely truly enjoy. Well, today we are changing this with a recipe for a Brussells sprouts dish that is going to make your head spin.
The recipe calls for butter which some people may be avoiding and if you cannot really "afford" to use any butter in your cooking, you can replace it with olive oil. It will work just as well.
Ingredients
10 Brussels sprouts, halved
1 1/2 teaspoons butter, melted or olive oil
1 1/2 teaspoons honey
1/2 teaspoon Dijon mustard
1 pinch dried dill weed
1 pinch onion powder
Preparation
Put the Brussels sprouts in a pot filled with water that has been slightly salted.
Boil on medium heat until the Brussels sprouts get tender. This will usually take around 10 minutes. If it takes more, allow them to get tender.
In a large bowl, mix butter (or olive oil), Dijon mustard, honey, onion powder and dill weed.
Add Brussels sprouts and toss. Make sure the Brussels sprouts are coated entirely before serving.
Bon Appetite!
From Around The Web
Popular on Diet.st