Fantastic Diet-Friendly Banana Split Muffins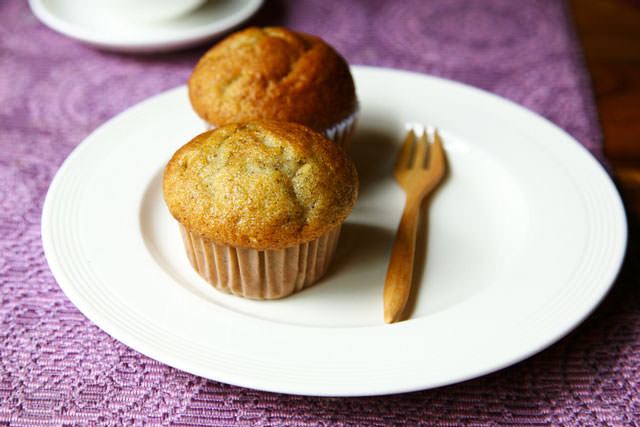 Make these for an easy on-the-run healthy and diet-friendly morning meal throughout the week. All the flavors of a banana split are loaded into these amazing muffins making them a dessert-worthy breakfast!
Bon Appetite!
Ingredients
1 1/2 c walnuts, chopped
1 1/2 c all-purpose flour
3/4 c semisweet chocolate mini baking chips
1 tbsp baking powder
1/2 tsp ground cinnamon
1/2 tsp salt
1/2 c packed dark brown sugar
1/4 c canola oil
1/4 c fat-free plain Greek yogurt
1/4 c fat-free milk
1 lg egg
1 very ripe banana, mashed
1 tsp vanilla extract
Preparation
Preheat the oven to 375°F. Coat a 12-cup muffin tin with cooking spray.
Measure 1/2 cup of the walnuts into a food processor and grind. Place the ground walnuts, flour, chocolate chips, baking powder, cinnamon, and salt in a large bowl and stir until thoroughly combined.
Combine the brown sugar, oil, yogurt, milk, egg, banana, and vanilla extract in a bowl and stir until smooth. Add the banana mixture to the flour mixture and stir until thoroughly combined. Stir in the remaining 1 cup walnuts and mix well.
Fill the muffin cups three-fourths full and bake for 13 to 15 minutes, or until the tops spring back lightly when touched. Remove the muffins from the pan and let cool on a rack.
From Around The Web
Popular on Diet.st