Fat-Burning Cabbage And Veggie Soup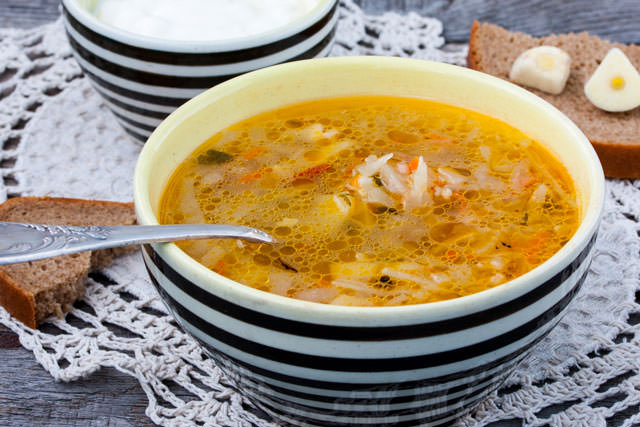 Cabbage soup has been used for losing weight for centuries now and there is a very good reason why it is still such a popular choice – it works. With the addition of all the veggies that go in this soup, it is also a total health boost which will provide your body with all the nutrients it will need while keeping the calorie count down. The preparation could not be any easier, which is always a welcome bonus.
Ingredients
5 chopped carrots
3 chopped onions
2 (16 ounce) cans whole peeled tomatoes, with liquid
1 large head chopped cabbage
1 (1 ounce) envelope dry onion soup mix
1 (15 ounce) can cut green beans
2 quarts tomato juice
2 diced green bell peppers
10 stalks chopped celery
1 can beef broth
Preparation
Place the veggies (celery, peppers, green beans, tomatoes, cabbage and onions) in a large pot. Add tomato juice, beef broth, onion soup mix and as much water as you need to cover the vegetables.
Simmer on low until all of the vegetables are all tender.
Bon Appetite!
From Around The Web
Popular on Diet.st