Fluffy Vegan Pancakes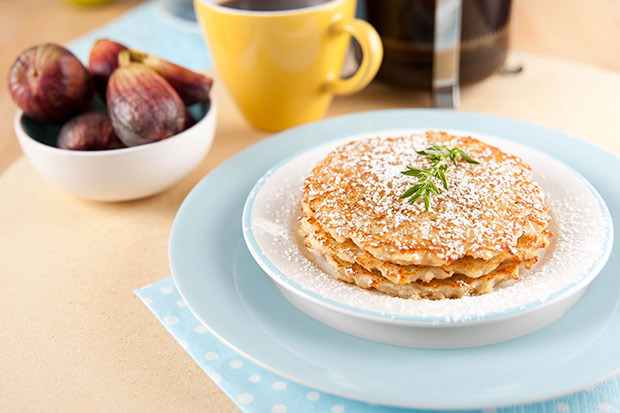 Yield
As much as you can make!
Got a craving for pancakes that can suit your vegan diet? Here we will briefly explain how to make state-of-the-art vegan pancakes, fluffy, light and delicious!
Bon Appétit!
Ingredients
1 1/4 cup all-purpose flour
2 tablespoons raw sugar
2 teaspoons baking powder
1/2 teaspoon salt
1 1/4 cups water
1 tablespoon oil
Preparation
Strain the sugar, baking powder, flour, and salt into a large bowl. Stir the oil and water together in a smaller bowl. Make a hole in the centre of the dry mixture and pour in the wet one. Whisk it together just until blended. If the final mixture is lumpy, don't worry – it's supposed to be.
Lightly oil a griddle and heat it medium to high. Take large spoonfulls of batter and drop them on the griddle, then proceed to cook them until the edges are dry and bubbles begin to appear. Flip them and remain cooking until it's brown on the other side. Repeat with what's left of the batter.
From Around The Web
Popular on Diet.st