Garlic Bread Knots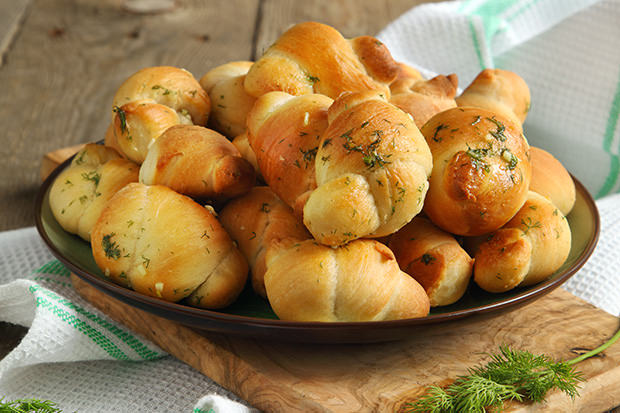 These tasty knots can serve as a quick snack between meals, or as a yummy addition to your lunch or dinner. Super delicious and very easy to make!
Ingredients:
1 teaspoon garlic powder
1 tablespoon chopped fresh rosemary
1 (11 ounce) container refrigerated breadstick dough
1 egg, beaten
Preparation:
Heat your oven to 375 degrees F (190 degrees C).
Make 12 knots out of the dough and put them on a cookie sheet.
Brush the knots with the egg and sprinkle them with rosemary and garlic, then bake according to the instructions on the package.
From Around The Web
Popular on Diet.st