Garlic-Fried Chicken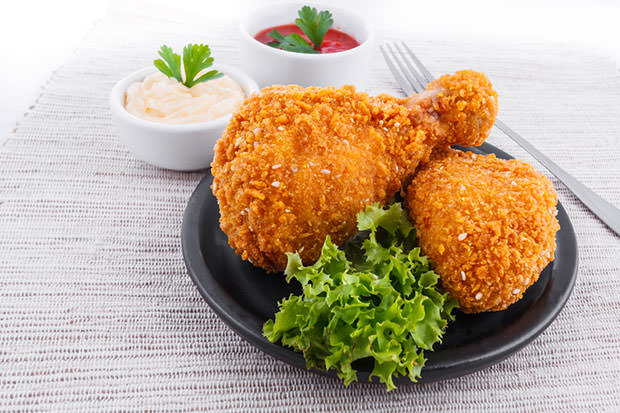 If you have ever wondered what it would taste like to bake some chicken in garlic, we can honestly say it is delicious. Why not try it for yourself?
Bon Appétit!
Ingredients:
4 skinless, boneless chicken breast halves
2 cloves garlic
¼ cup bread crumbs
¼ Parmesan cheese
¼ cup olive oil
Preparation:
First, preheat your oven to 425 degrees F.
Take a small saucepan and put the olive oil and garlic inside. Heat it over low heat for about 2 minutes, then put the garlic and oil into a shallow bowl.
Take a separate bowl and mix the cheese with the breadcrumbs.
Dip the chicken breasts in the oil-garlic mixture, then put into the crumb mixture and coat it evenly on both sides. Put the coated meat into a shallow baking dish.
Bake the meat in the oven for about 35 minutes, and serve when finished.
From Around The Web
Popular on Diet.st