Garlic Green Beans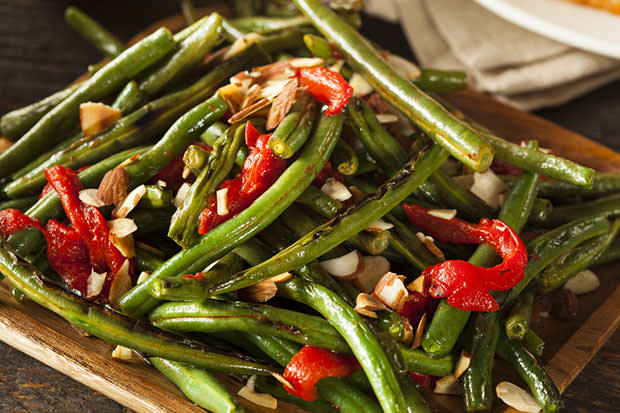 This recipe for green beans is just perfect and we bet you've never thought of making them like this before. A lot of people don't like green beans, but make sure to introduce them to this recipe – they might actually change their minds.
Bon Appétit!
Ingredients:
1 medium head peeled and sliced garlic
2 cans green beans
1 tablespoon butter
3 tablespoons olive oil
¼ grated Parmesan
Salt and pepper
Preparation:
Take a large skillet and melt the butter with olive oil over medium heat.
Add the garlic and cook it until it is somewhat brown. Make sure to stir it often.
Mix in the green beans, and top the mixture with salt and pepper to taste. Cook for about 10 minutes, then remove from the heat and spray Parmesan cheese on top.
From Around The Web
Popular on Diet.st