Glazed Salmon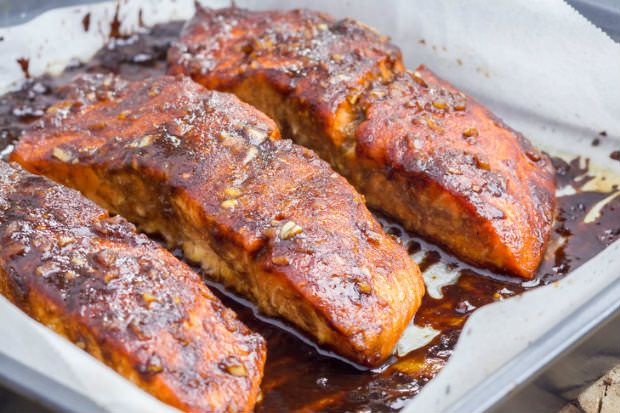 This glazed salmon recipe is not only the perfect main course at every family table but also an extremely healthy dish. What's more, it's super easy to prepare.
We recommend serving the dish with mushrooms, peas, and rice.
Bon appetite!
Ingredients:
¼ cup of light brown sugar
2 tbsp. Dijon mustard
4 salmon fillets, boneless
Salt and ground black pepper to taste
Preparation:
Preheat the oven's broiler and make sure the oven rack is set at around 6 inches from the heat source. Apply the cooking spray on the rack of the broiler pan.
Season the salmon with salt and pepper and place them onto the broiler pan. Whisk brown sugar and mustard in a bowl, apply the mixture evenly on top of the fillets.
Cook under the preheated broiler 10 to 15 minutes or until the fish is tender.
From Around The Web
Popular on Diet.st