Green Bean And Asparagus Salad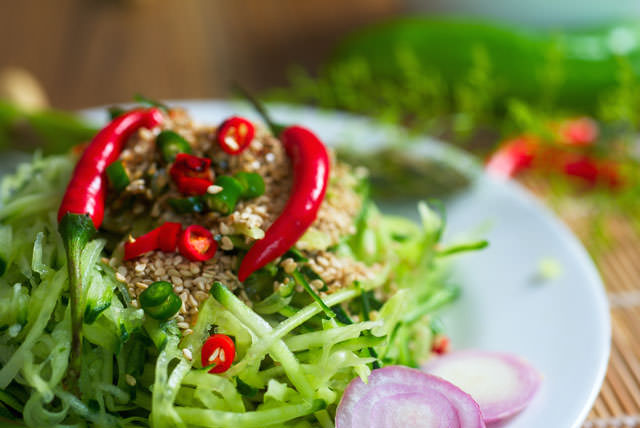 Who knew green beans and asparagus make for such a delicious combination? Well, they do and this salad is the perfect example. It is not just super healthy, it is also incredibly delicious and exciting.
Ingredients
1 pound fresh green beans
1 pound fresh asparagus
2 tablespoons extra-virgin olive oil
1/2 red onion, chopped
2 cups halved cherry tomatoes
1/4 cup chopped fresh parsley
salt and pepper to taste
Preparation
Preheat the oven to 400 degrees.
Trim the green beans and the asparagus and then cut into bite-sized pieces.
Pour 1 tablespoon of olive oil over green beans and toss them in a bowl. Spread the green beans onto a baking sheet.
Pour 1 tablespoon of olive oil over the asparagus and toss it in a bowl. Add them to the baking sheet with the green beans.
Roast for another ten to twelve minutes until the asparagus gets tender.
Put them in a bowl and add the cherry tomatoes, red onion and parsley in a big bowl. Season with salt and pepper and serve.
Bon Appetite!
From Around The Web
Popular on Diet.st