Green Beans And Asparaus Soup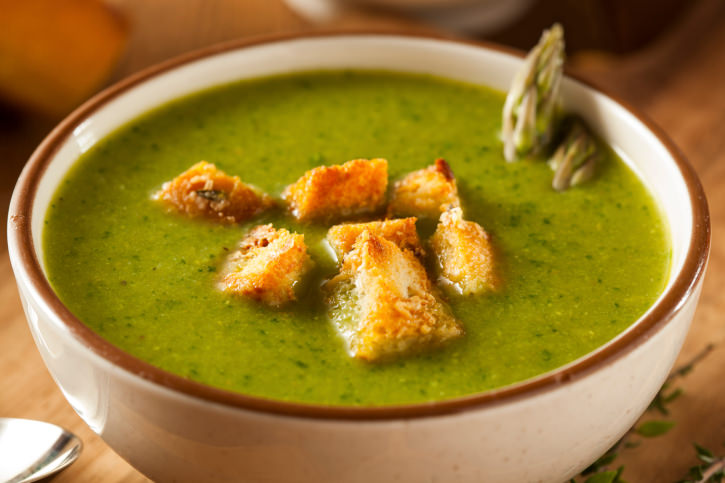 Green is the new black! So jump on the wagon and try this amazing spring soup. The vibrant green color will definitely make it stand out from anything else on the table.
Not to mention that it's super healthy. Both asparagus and green beans made it to our 21 Healthiest Vegetables You Should Eat list.
Ingredients
1 cup asparagus, trimmed and cut into small pieces (reserve the tips for garnish)
1 cup green beans
1 large onion, chopped
2 celery stalks, finely chopped
1 tsp salt
1 tsp lemon juice
1 cup bread croutons
Directions
In a large pan saute onion in olive oil until tender
Add chopped asparagus, celery and salt then cook for 5 minutes
Add 5 cups of water and green beans.
Bring to a boil, lower the heat and let it simmer until asparagus is very tender (about 15 to 20 minutes)
Puree the soup in a blender (in bathces if necessary)
Transfer the soup to a bowl, add lemon jucie, bread croutons and garnish with asparagus tips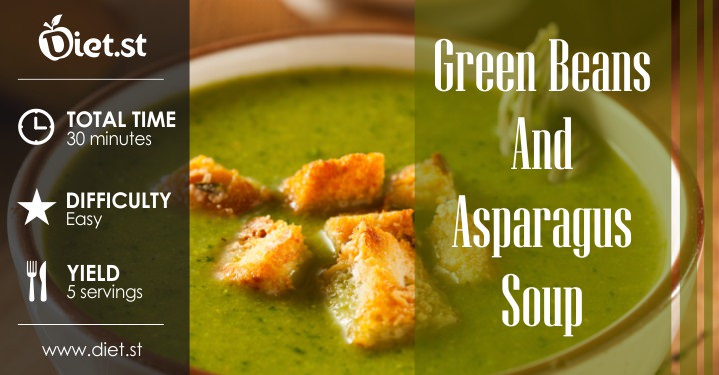 From Around The Web
Popular on Diet.st