Homemade Applesauce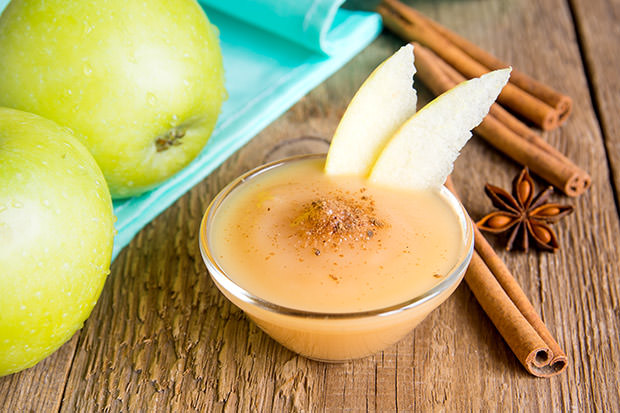 This applesauce is not only delicious but also very light and healthy – needless to say, it's a great replacement for canned applesauce.
Bon Appétit!
Ingredients:
4 apples
¼ cup brown sugar
¾ cup water
½ teaspoon ground cinnamon
Preparation:
Preparing this applesauce couldn't be easier, really. Peel, core, and chop up your apples first, red ones would do best.
Mix the apples, cinnamon, and sugar in a saucepan, then add water. Cook the mixture over medium heat until the apples are nice and soft (about 20 minutes).
Mash them with a potato masher when they cool down.
From Around The Web
Popular on Diet.st