Homemade Tzatziki Sauce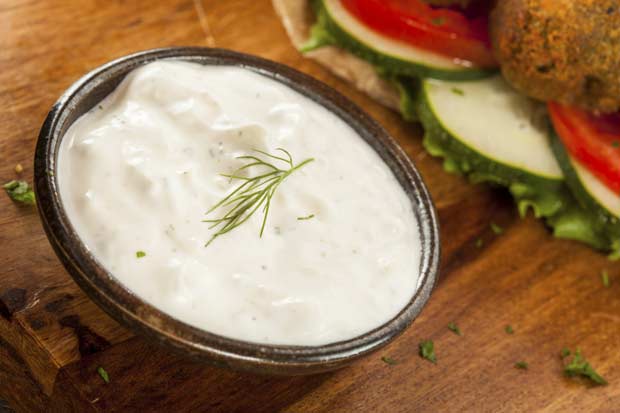 This cool and creamy Greek sauce is incredibly easy to make. It makes a perfect dressing for gyros or greek salad. Tastes best when chilled for at least two hours.
The secret for making truly great tzatziki is to drain as much water as possible from the cucumbers, so your sauce doesn't turn out watery. Also, try using really thick Greek Yogurt (sometimes called Greek cheese).
Ingredients:
3 cups Greek yogurt
3 tbsp lemon juice
2 garlic cloves
1 large cucumber
1 tbsp fresh dill
1 tsp salt
1 tsp pepper
Directions:
Peel and dice the cucumber.
Place in a colander and sprinkle with salt. Let sit and drain for 30 minutes.
Once drained dry the cucumbers and chop very finely.
Combine the cucumbers with yogurt, grated garlic, lemon juice, dill, salt and pepper.
Refrigerate for at least 2 hours before serving.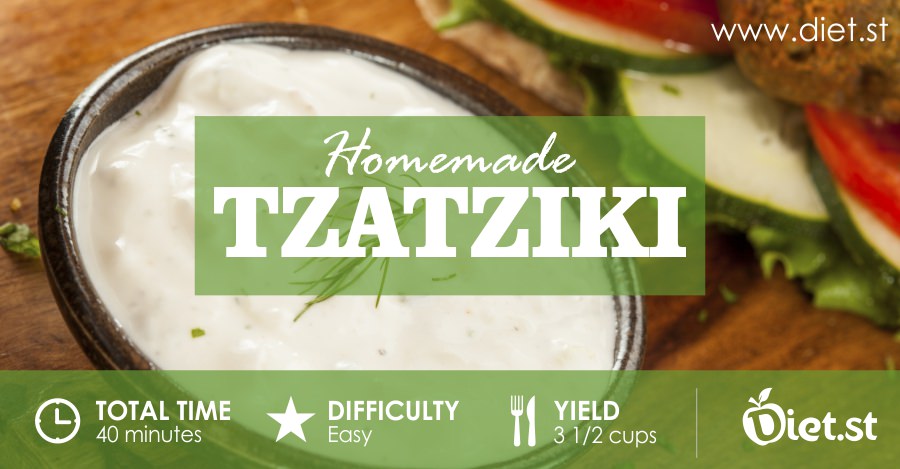 From Around The Web
Popular on Diet.st