Incredible Low-Cal Italian Style Meat Loaf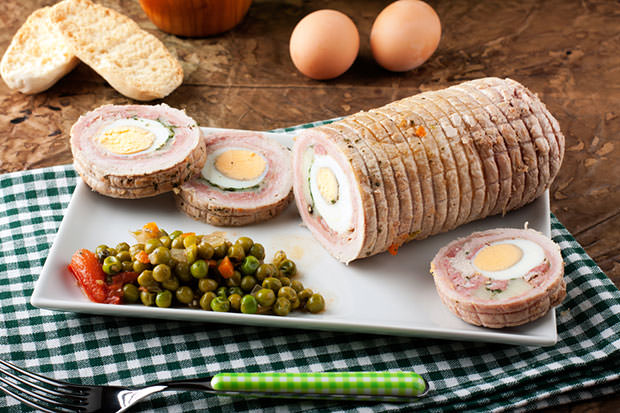 Take your family and friends to Italy with this stunning meat dish. It has only 210 calories per serving, so you can even have dessert afterwards without feeling any guilt. Italians are famous for their cuisine, so you have to try this specialty.
Bon Appetite!
Ingredients:
1 1/2 pounds 92% lean ground beef
1 cup fat-free tomato-basil pasta sauce, divided
1/2 cup Italian-seasoned breadcrumbs
1/2 cup shredded fresh Parmesan cheese
1/2 cup finely chopped onion
1/3 cup chopped fresh parsley
1 teaspoon garlic powder
1/2 teaspoon dried basil
1/2 teaspoon dried oregano
1/2 teaspoon salt
1/4 teaspoon black pepper
2 large egg whites
Cooking spray
Preparation:
Preheat oven to 350°.
Combine beef, 1/2 cup pasta sauce, and remaining ingredients, except cooking spray, in a bowl. Shape beef mixture into an 8 x 4-inch loaf on a broiler pan coated with cooking spray. Brush remaining 1/2 cup pasta sauce over top of meat loaf. Bake at 350° for 1 hour and 10 minutes or until a thermometer registers 160°. Let stand 10 minutes. Cut loaf into 12 slices.
From Around The Web
Popular on Diet.st