Juicy Whole Roasted Chicken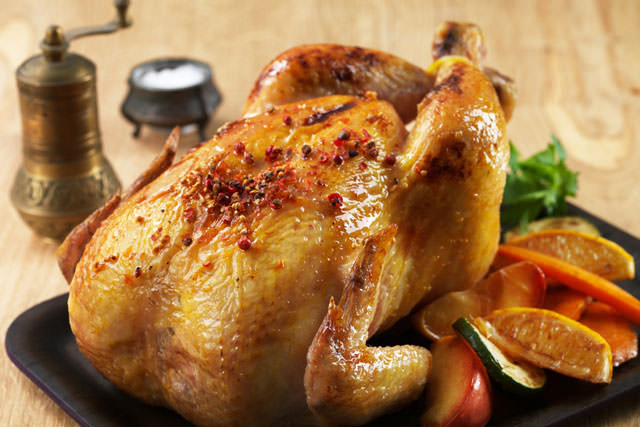 Total Time
1 hour 40 minutes
Let's be honest, who doesn't like chicken? Here's a relatively simple recipe for a juicy, tasty chicken dinner!
Ingredients
½ cup of margarine, divided
1 tablespoon of onion powder
1 (3 pound) whole chicken, giblets removed
1 stalk celery, leaves removed
Preparation
Heat your oven to 350 degrees F (or 175 degrees C).
Place the chicken in a roasting pan and season it with salt and pepper inside and out. Sprinkle with onion powder and place 3 tablespoons of margarine inside the chicken cavity. Use the remaining margarine to make dollops around the chicken. Cut the celery into pieces and place it inside the chicken cavity.
Bake for 1 hour and 15 minutes in the oven, to an internal temperature of 180 degrees F (82 degrees C). Baste with margarine and drippings after removing it from the oven, then cover the chicken with aluminum foil and let it rest for 30 minutes.
From Around The Web
Popular on Diet.st