Kale Pomegranate Almond Sunflower Salad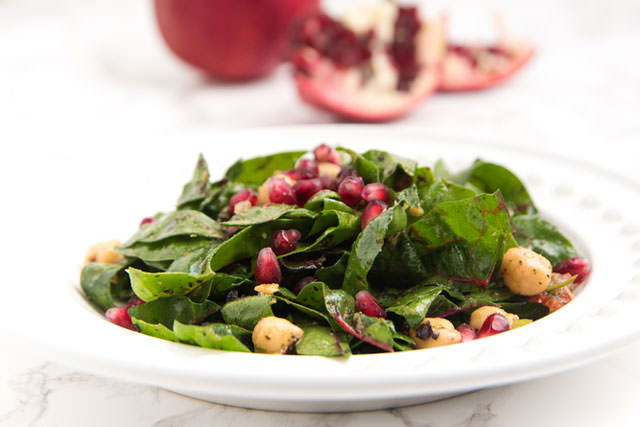 In case you were looking for a salad to make this winter special, then we have just what you need. The combo of kale and pomegranate works so incredibly well that you won't believe you didn't think of it yourself. And adding the almonds… a touch of pure genius.
Ingredients:
1/2 pound kale
1 1/2 cups pomegranate seeds
2 tablespoons sunflower seeds
1/3 cup sliced almonds
5 tablespoons red pepper seasoned rice vinegar
5 tablespoons balsamic vinegar
3 tablespoons extra virgin olive oil
salt to taste
Preparation:
Wash the kale and shake off the water. Remove the ribs and the stems from the center. Roughly chop up the leaves.
Combine kale, sunflower seeds, sliced almond and pomegranate seeds in a bowl. Toss. Drizzle with balsamic vinegar, rice vinegar as well as the olive oil. Season with salt and serve.
Bon Appetite!
From Around The Web
Popular on Diet.st