Lemon Garlic Tilapia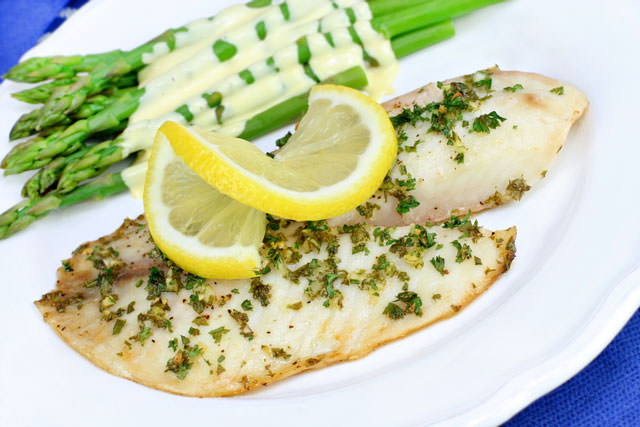 Prepared this way, tilapia is the perfect dish to make for your family members or friends. It's delicious, healthy and super easy to make. The best part is that no one will believe you how little time it took you to prepare such a nice meal.
Bon Appétit!
Ingredients
4 tilapia fillets
1 clove garlic
3 tbsp. fresh lemon juice
1 tbsp. butter, melted
1 tbsp. dried parsley flakes
Pepper to taste
Preparation
Preheat oven to 375 degrees F. Use a non-stick cooking spray to cover the bottom of a baking dish.
Place the fillets in the dish, pour lemon juice and drizzle butter on top. Add garlic, parsley and pepper.
Bake in preheated oven for 30 minutes, or until the fish is white and you can pull apart the flakes with a fork.
From Around The Web
Popular on Diet.st