Lentil Soup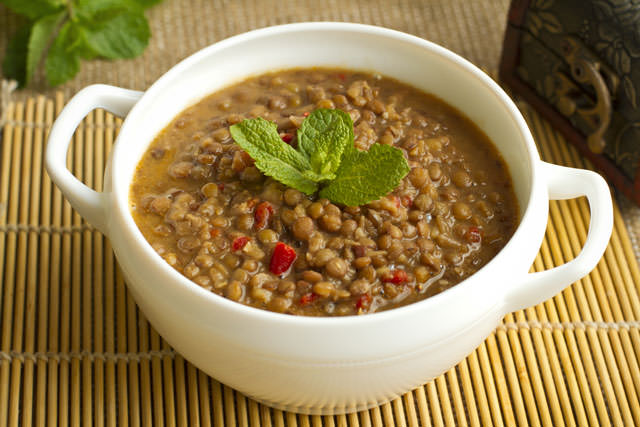 Even though you may prefer other soups, this veggie-packed lentil soup is not only good for your health but also super tasty.
Bon Appétit!
Ingredients:
1 onion
¼ cup olive oil
2 carrots
2 stalks celery
2 cloves garlic
1 tbsp. dried oregano
1 bay leaf
1 tbsp. dried basil
1 can crushed tomatoes
2 cups dry lentils
8 cups water
½ cup spinach
2 tbsp. vinegar
Salt to taste
Ground black pepper to taste
Preparation:
Chop the onion and the celery, dice the carrots, mince the garlic, and slice the spinach.
Heat the olive oil in a large pot over medium heat. Add onion, carrots, and celery. Cook until the onion is tender. Stir while cooking. Add garlic, bay leaf, oregano, and basil. Cook for another 2 minutes.
Add lentils, tomatoes, and water. Bring to a boil, then reduce heat and simmer for one hour. Add spinach, cook until it wilts. Add vinegar, salt, and pepper.
From Around The Web
Popular on Diet.st