Light And Low-Fat Key West Chicken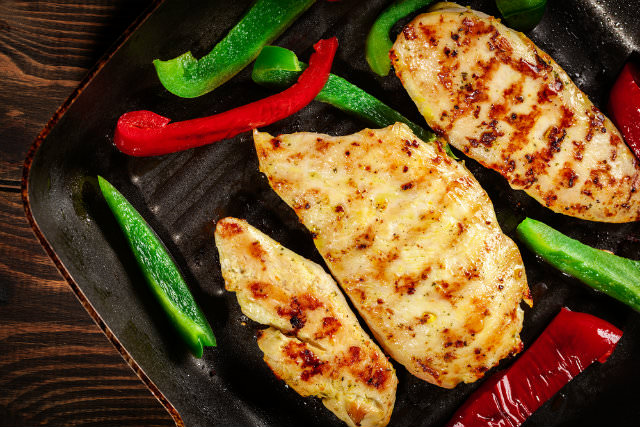 Succulent and tasty – these are the words that best describe this chicken recipe. It is very easy to make, but beautifully blends different tastes – spicy, salty with just a pinch of sour thanks to lime that gives that extra kick to the marinade. You will love it.
Bon Appétit!
Ingredients:
4 chicken fillets
3 tbsp. soy sauce
1 tbsp. honey
1 tbsp. vegetable oil
1 tsp. lime juice
1 tsp. minced garlic
Preparation:
In a bowl combine soy sauce, honey, oil, lime juice and garlic to make the marinade.
Generously coat your fillets with the marinade and let them rest for half an hour (for scrumptious effects, let chicken sit in the marinade whole night).
This recipe best works for an outdoor grill, so make sure to set it up after you're done with the chicken.
If you don't have a grill, you can use a grill pan that will work just fine.
Oil the grill grate/pour a bit of oil in your pan and grill the fillets up to eight minutes on each side, until they're cooked through.
From Around The Web
Popular on Diet.st