Low-Cal Mini Stuffed Peppers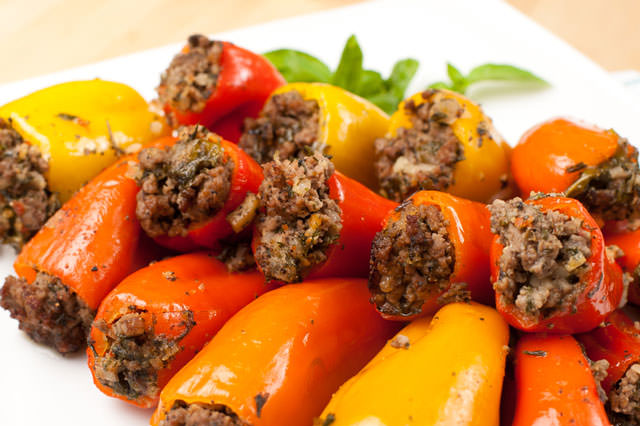 Not only do they look so delicious, these mini bites are also very healthy and easy to make. They are vivid and colorful so your feast will look amazing.
Bon Appetite!
Ingredients:
4 sweet mini bell peppers
1/4 cup finely chopped onion
1/2 cup frozen vegan ground-beef-style soy crumbles
1/4 tsp taco seasoning mix
Preparation:
Preheat oven to 400 degrees. Spray a baking sheet with nonstick spray.
Remove and discard seeds. Place peppers on the baking sheet.
Bake for 4 minutes. Flip peppers. Bake until soft, about 4 more minutes.
Meanwhile, bring a skillet sprayed with nonstick spray to medium heat. Cook and stir onion until slightly softened, about 2 minutes. Add soy crumbles, and sprinkle with taco seasoning. Cook and stir until onion is soft and crumbles are hot, about 2 more minutes.
If needed, blot away excess moisture from peppers. Fill with soy crumble mixture.
From Around The Web
Popular on Diet.st