Low-Cal Smoky Ham And Corn Salad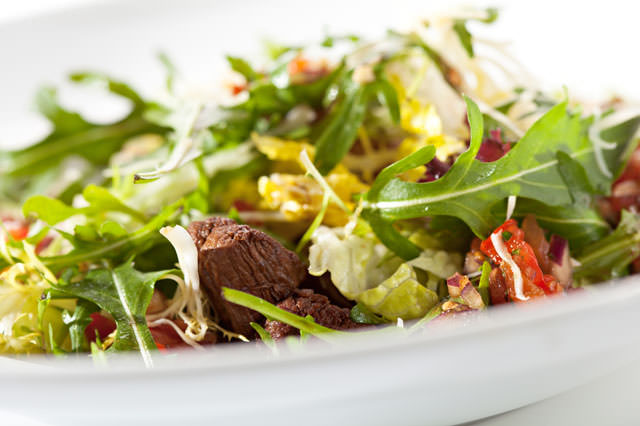 This delicious dish can be your lunch, dinner or a great appetizer for dinner parties. It's very low in calories but is still able to please the crowd and keep you full.
Bon Appetite!
Ingredients
1/3 cup reduced-fat sour cream
2 tablespoons distilled white vinegar
1 teaspoon paprika, preferably smoked
1/4 teaspoon salt
8 cups trimmed frisée, (about 1 large head) or 8 cups mixed salad greens
1 medium tomato, diced
1 cup fresh corn kernels,
1 cup croutons, preferably whole-grain
3/4 cup diced ham, (about 4 ounces)
Preparation
Whisk sour cream, vinegar, paprika and salt in a large bowl. Add frisée (or salad greens), tomato, corn, croutons and ham; toss to coat.
From Around The Web
Popular on Diet.st