Low-Cal Spiced Fruit Loaf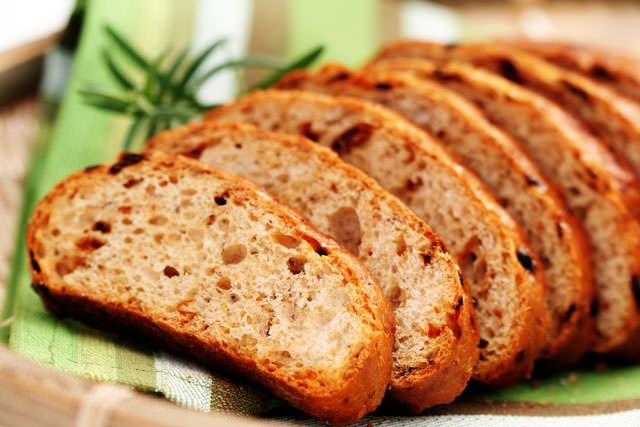 This delicious breakfast is easy to make, is low in fats and calories, and can be served the day after. Enjoy this amazing treat and get ready for your busy day!
Bon Appetite!
Ingredients
For the dough:
450g strong white flour, plus extra for dusting
2 x 7g sachets easy-blend yeast
50g caster sugar
150ml warm milk
1 egg, beaten
50g unsalted butter, melted, plus extra for greasing
oil, for greasing
For the spices:
1½ tsp ground cinnamon
1 tsp ground ginger
For the dried fruit:
50g dried apricots, chopped
50g dried figs, chopped
50g pitted dates, chopped
50g sultanas
50g glacé cherries, chopped
juice 1 orange
Preparation
Soak the dried fruits in the orange juice for about 30 mins, then sieve, and save the remaining juice.
Put the flour, yeast, caster sugar and 1 tsp salt into a large mixing bowl with the spices and soaked fruit and mix well. Make a well in the center and pour in the warm milk, the remaining orange juice, the beaten egg and the melted butter. Mix everything together to form the dough. Start with a wooden spoon and finish with your hands. If the dough is too dry, add a little more warm water; if it's too wet, add more flour.
Knead in the bowl or on a floured surface until the dough becomes smooth and springy. Transfer to a clean, lightly greased bowl and cover loosely with a clean, damp tea towel. Leave in a warm place to rise until roughly doubled in size – this will take about 1 hour depending on how warm the room is.
Knock the dough back by kneading for a few secs. Dust 2 2lb loaf tins with flour. Halve the dough. Use flour to help you shape each half into a smooth oval, then pop them into the tins. Cover both loosely with a clean, damp tea towel and leave to prove in a warm place for about 20 mins. Meanwhile, heat oven to 180C/160C fan/gas 4.
Bake for 20 mins, and then cool in the tins before turning out and slicing.
From Around The Web
Popular on Diet.st