Low-Fat Banana Bread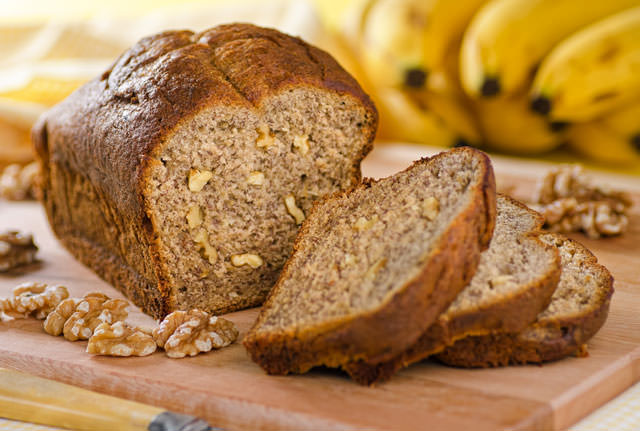 This moist and delicious bread is a great way to start off (or finish) your day. It can be frozen for later use and goes well with blueberries, nuts or even chocolate chips.
Ingredients:
1 egg
1 cup white sugar
1 ½ cups flour
1 teaspoon salt
1 teaspoon baking soda
½ cup mayonnaise
3 riped, mashed bananas
1 teaspoon vanilla extract
Preparation:
Grease and flour a 9×5-inch bread pan. Preheat the oven to 350 degrees. Mix the flour, sugar, baking soda, and salt in a bowl and whisk.
Beat the egg in a bowl. Mix in the mayonnaise, vanilla extract, and bananas until they are even; whisk until even. Stir in the flour mixture until there are no more dry lumps. Pour the batter into the bread pan.
Bake in the oven for about 45 minutes. Use a toothpick to test, stick it into the center – it should come out clean. Cool the pan for about 10 minutes before removing it. Then cool the bread on a wire rack.
From Around The Web
Popular on Diet.st