Low-Fat Broccoli Beef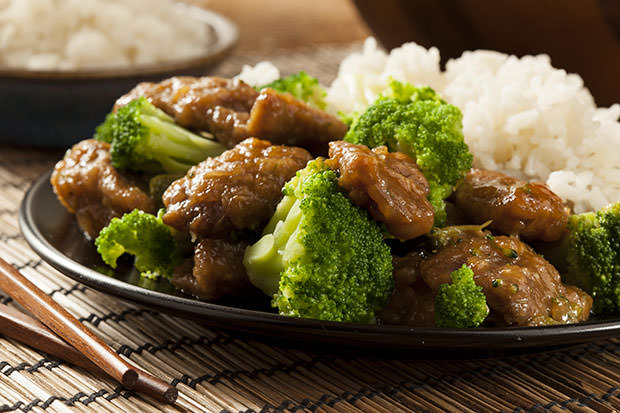 Try this easy-to-prepare, low-fat combination of beef and broccoli as a healthy, tasty alternative to a high-protein and high-fat lunch or dinner.
Ingredients:
1 10.5 ounce can of beef broth
2 tablespoons white sugar
¼ cup all-purpose flour
2 tablespoons of soy sauce
1 pound boneless round steak, cut into small pieces
¼ teaspoon chopped fresh ginger root
1 clove minced garlic
4 cups of chopped fresh broccoli
Preparation
Put the flour, sugar, soy sauce and broth into a small bowl. Stir everything in the bowl until the flour and the sugar dissolve.
Cook and stir the beef in a large skillet for 2 to 4 minutes, until the beef is browned.
Add the ginger, garlic and broccoli to the broth. Bring the broth to a boil, then bring the heat down and let it simmer for 5 to 10 minutes.
From Around The Web
Popular on Diet.st