Low-Fat Chicken Tostadas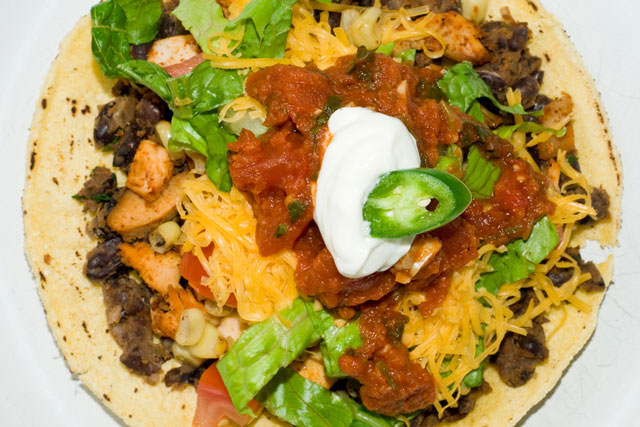 These golden tortillas will make your taste buds go wild. They're packed with a neat variety of flavors coming from traditional Mexican cuisine and are perfect for a filling lunch or dinner.
Bon Appétit!
Ingredients
1 1/2 pounds boneless chicken breast halves – make sure they are previously cooked
6 (6 inches) flour tortillas
1/2 cup chopped green bell pepper
3 cups shredded romaine lettuce
1/2 cup chopped tomatoes
Preparation
Put the lettuce, green bell pepper, chicken, onions and tomatoes in a large bowl.
Place your tortillas in a large skillet and heat them over medium-high heat. Turn them around once and heat both sides until they get that lovely golden color.
Now for the tricky part – make sure not to put too many ingredients into each tortilla or they will spread open. Top the tortilla with the chicken mixture first, then garnish it with sour cream, cheese and salsa. Repeat with remaining ingredients.
From Around The Web
Popular on Diet.st