Low-Fat Cornflake Crunch French Toast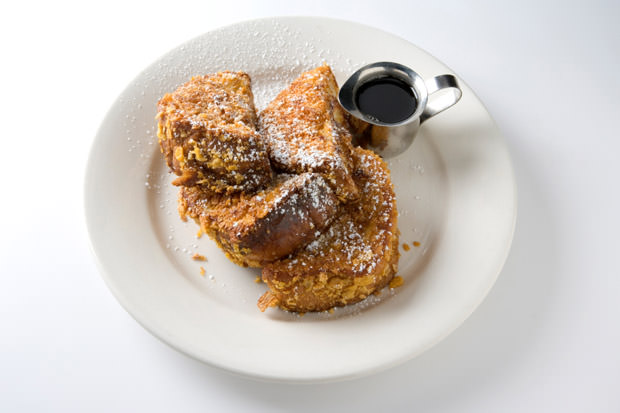 Try this healthy breakfast that will help you lose weight. French toast is one of our favorite sweet breakfast options, and this cornflake variant is as healthy as it gets.
Bon Appetite!
Ingredients:
2 cups cornflakes
3 eggs
1 1/2 cups 1% low-fat milk
1 teaspoon vanilla extract
8 slices whole-wheat bread
1 teaspoon butter
Pure maple syrup
Fresh fruit
Preparation:
Preheat oven to 200°. Put cornflakes into a food processor; pulse until fine, and set aside. Whisk eggs with milk in a bowl; add vanilla extract. Place bread slices (2 at a time) into batter; let soak for 2 minutes.
Meanwhile, heat a nonstick skillet over medium heat, and melt butter. Coat 1 slice of bread on both sides with cornflake crumbs; cook for 2–3 minutes per side. Repeat with remaining bread, and serve with maple syrup and fresh fruit.
From Around The Web
Popular on Diet.st