Low-Fat Honey Mustard Chicken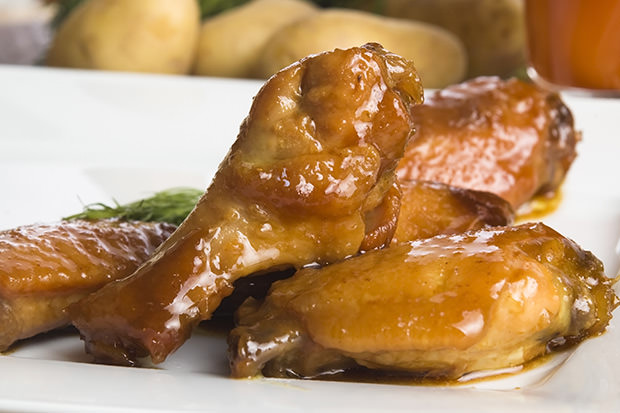 It's quick, it's easy, it's low-fat, it's delicious, and the kids will absolutely love it too!
Bon Appétit!
Ingredients:
6 skinless, boneless chicken breast halves
½ cup honey
½ cup prepared mustard
Salt and pepper
1 teaspoon dried basil
½ teaspoon dried parsley
1 teaspoon paprika
Preparation:
The first thing you need to do is preheat your oven to 350 degrees F.
Spray salt and pepper to taste on the meat.
Lightly grease a 9×13 baking dish and place the chicken in it.
Get a small bowl and combine the honey, mustard, basil, paprika, and parsley – make sure to mix it well.
Pour half of the mixture over the chicken and use a brush to cover the top side.
 Bake the meat in the oven for about 30 minutes, then turn the chicken pieces over and brush the remaining half of the honey mixture.
Bake for an additional 20 minutes, and let it cool for at least 10 minutes before serving it.
From Around The Web
Popular on Diet.st