Low-Fat Low-Cal Thai Chicken Cabbage Soup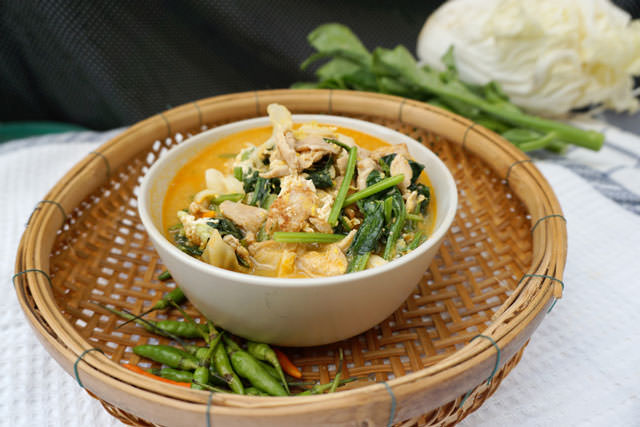 You will be surprised how filling and delicious this low-fat, low-cal soup can turn out to be. Cooking is an art, so don't be afraid to vary the measures of some ingredients on your own.
Bon Appétit!
Ingredients
3 boneless chicken breast halves
8 cups chicken broth
2 sliced leeks
1 cabbage, medium, shredded
1 package egg noodles
6 carrots
1 teaspoon Thai chile sauce
Preparation
Put the chicken breasts and broth into a stockpot (or a Dutch oven if you have one). Boil it and let it simmer for 20 minutes, or until you know the chicken is cooked through. Remove the chicken, set aside and leave it to cool.
Cut the carrots into 1-inch pieces then throw them and the leeks into the pot. Simmer for 10 minutes. Shred the chicken into medium-small pieces and put it into the pot as well. Add the egg noodles and cabbage, and cook for another 5 or so minutes. The soup should now be thick as stew.
Serve hot and flavour to taste with the Thai chili sauce.
From Around The Web
Popular on Diet.st