Low-Fat Meringues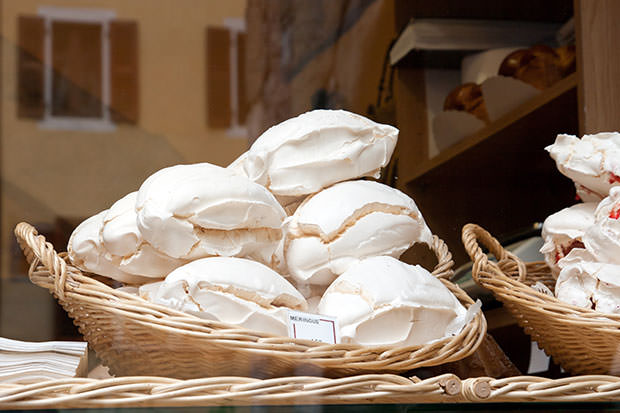 Incredibly light, airy, and delicious, you can eat as many meringues as you like due to the fact that they're pretty low-fat.
Bon Appétit!
Ingredients:
2 egg whites
1/8 teaspoon cream of tartar
1/8 teaspoon salt
½ cup white sugar
Preparation:
Preheat your oven to 225 degrees F. Prepare some cookie sheets.
Get a large mixing bowl and beat the egg whites, salt, and tartar cream to soft peaks. Slowly, and gradually add sugar, all the while beating until the whites form stiff peaks. Drop spoonfuls 1 inch apart from each other onto the sheet.
Bake for about one and a half hours in the preheated oven. Make sure that the meringues are completely dry on the inside before pulling them out. However, don't allow them to become brown. Once done, turn off the oven, and leave them inside until they are completely cooled. You can loosen them from the foil using a spatula, and you can store them loosely covered in cool and dry places for up to 2 months.
From Around The Web
Popular on Diet.st